Welcome to BirdSmart
Your Bird Specialty Store in San Diego CA
Buy, Sell, & Rehome.
Call us at (858) 874-2473!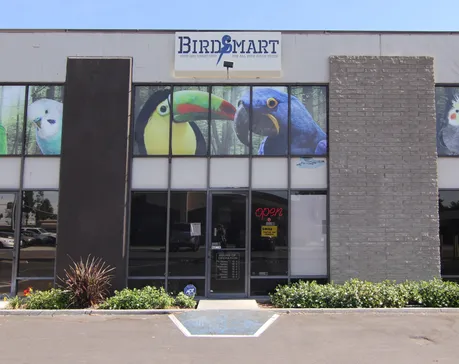 We are a family owned and operated avian specialty store located in San Diego, Ca. We sell birds of all kinds specializing in hand fed baby birds from small to large. BirdSmart is your one Smart Stop for all your Avian Needs!

The store offers a wide variety of services and products including grooming, boarding, toys, cages, seed, treats, pellet diets, medicine, supplements, nesting supplies, wild bird supplies, gift cards and much more! Our seed is mixed in house and is grown pesticide free! its a premium quality that all birds love.
Here you can browse our birds that we have for sale in the store. Dont see what your looking for? need more details? feel free to email us with any questions or comments or call the store and out staff will be happy to help you!